Hot Sale One Touch Tap Water Saver
Characteristics:
1. The switch is positioned at the waterspout of the faucet. This unique switch called "One Touch Tap"
aerator, Just one touch to turn on/off the water flow, avoid second infection.
2. Water-saving ratio 84%.
3. The touch point installed on the water outlet, can self clean the virus.
4.Aapted for any locations.
5.Good quality of material, durable very much.
Specifications
Technical Parameters:
Name
One Touch Tap
Model
1065S
Type
Outer Screw (M24*1)
Water Saving Ratio
48-84%
Color
Silvery
Material
chrome-plated brass, POM
Application Scope
M24x1,Male Thread
Water Pressure Range
0.1-0.5MPa
Water flow
6.2 L/M
Gross weight
39g
Function
One touch to turn on/off the water
Warranty period
1 YEARS
What's this Water Saver Aerator?
It including the constant flow device, the buffer, big size spring, sealed piston, etc.
The automatic detection device is composed of the filler block of valve core and the floating piston.
How does it works?
a. When water pressure increases, and the spring has been compressed, the filler block will move upwards with
the piston together; The valid area of water channels decreases, the water flow decreases.
b. When water pressure decreases, the filler block will move reverse direction with the piston together. The valid
area of water channels increases, the water flow increases.
c. The filler block will move up and down with the piston according to the change of water pressure and make water flow keep a relativistic stabilization. So it can achieve constant flow goal.
d. The O ring sealed piston make sure all water flow by water channel, improving the sensitivity of detection.
Spring can make the piston response quickly according to the changing of water pressure.
It will save more water than other kinds of water saver.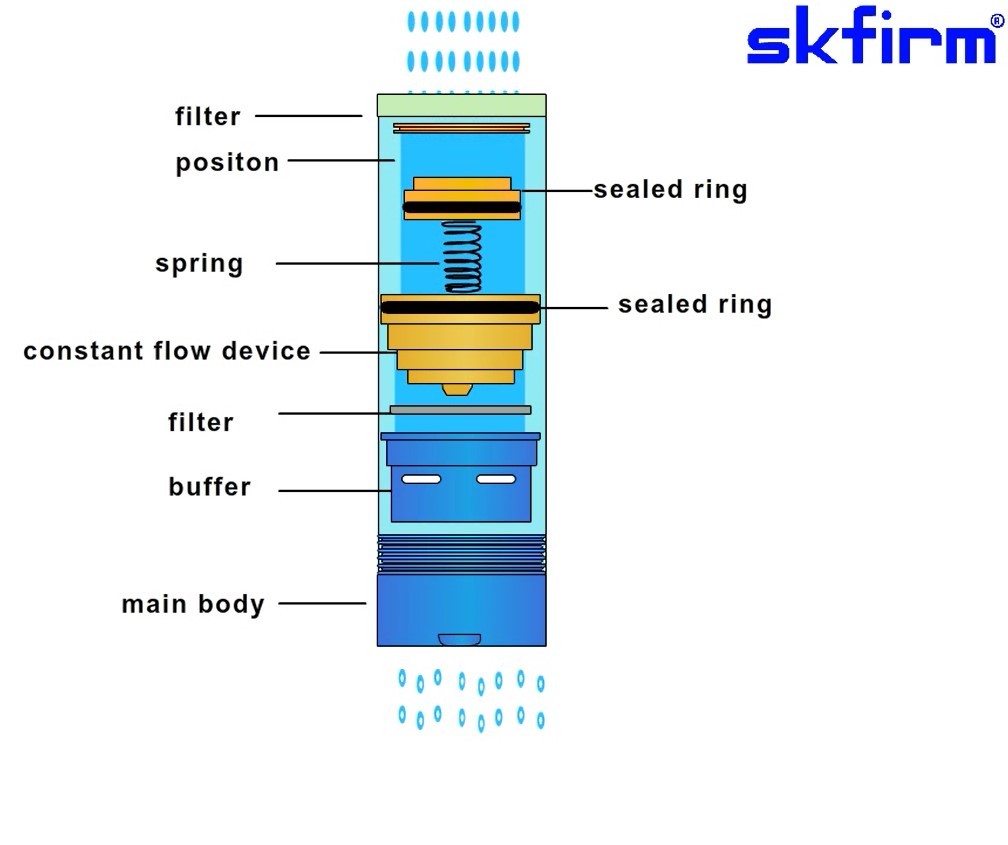 Package
Our team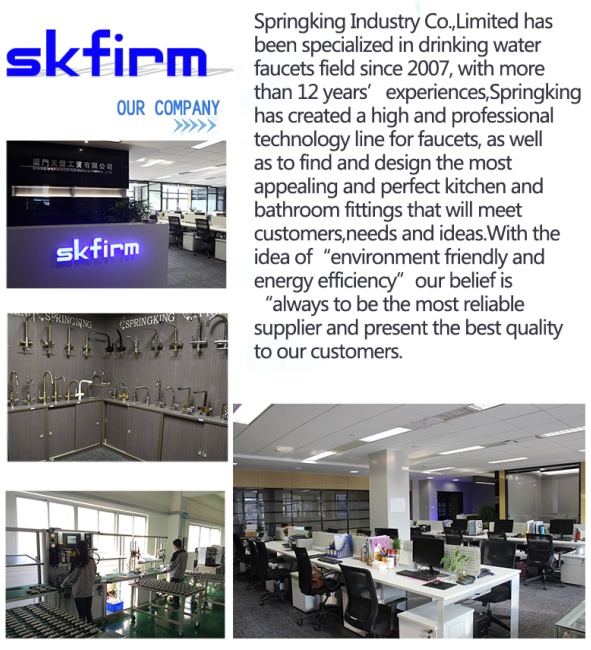 For more info, pls feel free to contact with us as following:
Contact person: Amber Shen
Tel:0086-592-5281180 Mob: 0086-15960840587 Fax:0086-592-5281181
E-mail: sk804(at)skfirm.com
Website: www.skfirm.com