Infrared sensing water
Reducing touch pollution
Instant mode:Bottom sensor/Kitchen facuet sensor
When the induced object enters the bottom sensing area (effective distance is within 10cm),the water will flow out.When the induced object leaves the bottom sensing area,the water will flow stop.When the water flowing time than 20 seconds,the water will automatic water stop.
Advantages:
1.Inductively drains water.
2. Water saving.
3. Convenient to disassemble and assemble.
4.Super long battery endurance.
5.Water overflow protection.
| | |
| --- | --- |
| Model | SK-FG007 |
| Materials | ABS engineering plastic house |
| Battery Capacity | 3.7v lithium battery(400 mAh) |
| Charging Specfications | Li-ion |
| Standby Power Consumption | ≦ 0.2mW |
| Sensing range | Side 1-10cm |
| Applicable waterpressure | 0.05-0.8Mpa(7.25-116psi) |
| Fitting faucet Nozzle | Female M22 M20 G1/2-14 & Male M24 M22 M20 |
| Environmental Temp | 1-40℃ |
| EnvironmentalHumidity | ≦95%RH |
Features:
1. Upgrade double sensor for faucet, two sets of sensing areas, 0.25 second fast induction.
2. Drains water inductively by IR, reducing touch pollution.
3. First-class water efficiency, energy saving and environmental protection.
4. Simple design style, adapt to various home styles.
Side Sensor Meets Water Storage Requirements
– When the sensor enters the side sensing area (within a limited distance of 5 cm), the water began to flow out. The current lasts for three minutes, and the water remains flow out even if the sensory object leaves. If the sensor enters the side sensing area again during the water flow process, the water can be stopped at any time.
Package Included:
1 x Infrared Induction Water Saving Device For Faucet
1 x Installation Wrench
3 x Seal Rings
6 x Adapters
1 x Instructions
Other hot product
SK-FG004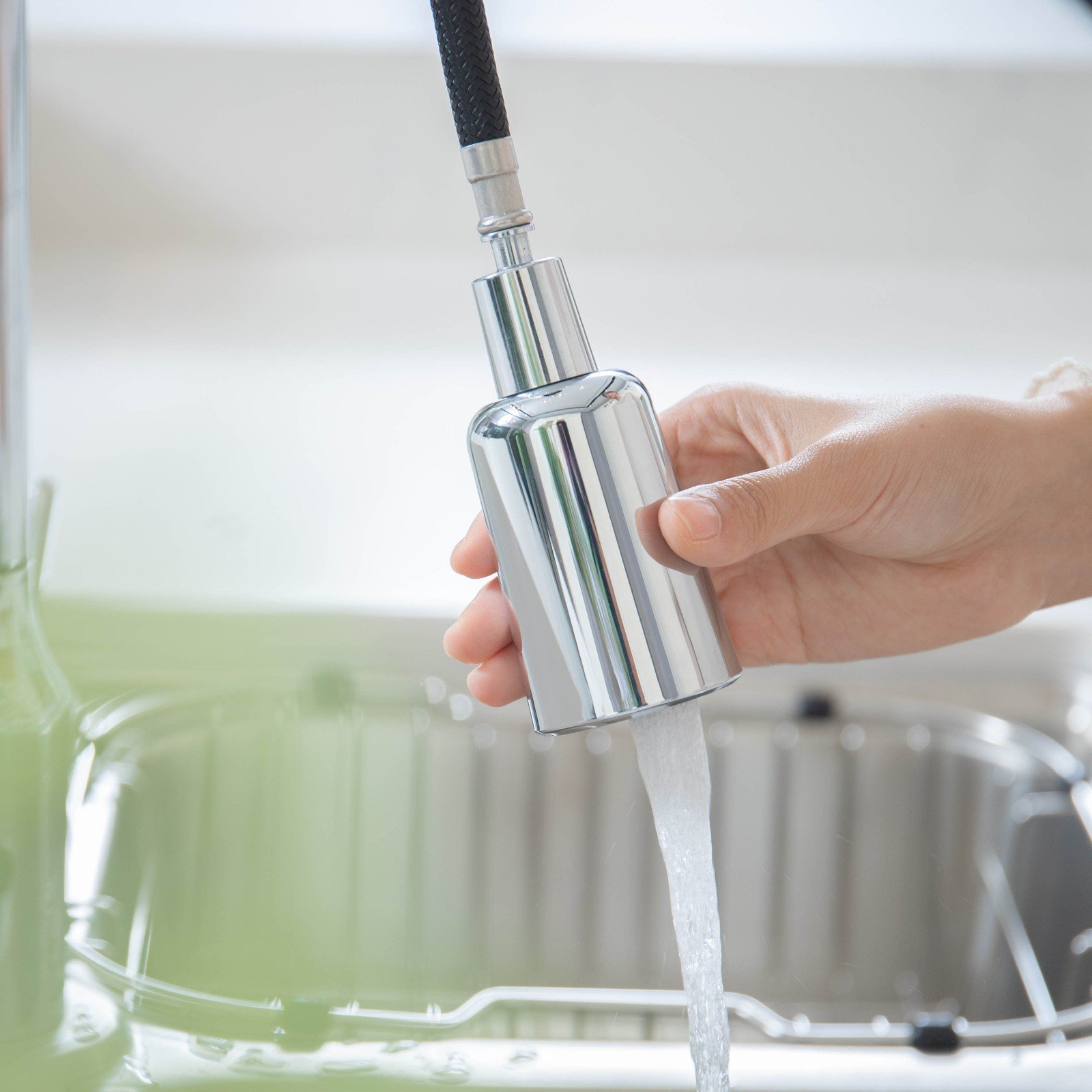 SK-FG005
SK-FG006
About us
Springking Industry Co.,Limited has been specialized in drinking water faucets field since 2007, It's a manufacturer specializing in research and development, production, sales and service.Our company has a complete production line ,including gravity casting workshop, CNC machine tool workshop, polishing workshop, assembly workshop and testing laboratory.
Our company has 200 employees.So far, our products are strictly controlled to ensure that all products meet international standards. We have also passed CE, ROHS, UL, WRAS certificates, far beyond excellent innovation and design capabilities.The products used in kitchens, cafes, restaurants, hotels, public areas.
We provide OEM and ODM services to our customers. Because of excellent innovation, high quality design concept, strong production capacity. Our excellent products have been exported to Europe, North America, Australia and Middle East. especially popular with UK, Germany and Italy, etc.
We will strive to be your best supplier. We sincerely welcome friends from all over the world to visit our company and are pleased to consider special requirements.
We believe that our quality and service will bring success to every customer. We sincerely welcome your cooperation and look forward to establishing business relationship with you.