Clean water is a basic need for everyone, yet many people around the world lack access to safe water. Even in areas where water is treated for public use, it's not always safe to drink. That's why more and more people are turning to home water filtration systems, and the Skfirm 3-Way RO Faucet is one of the best options on the market.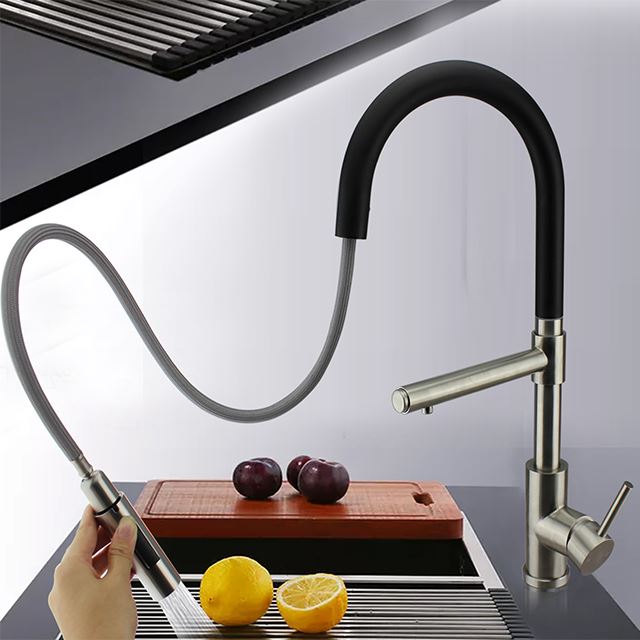 What is a 3-Way RO Faucet?
The 3-Way RO Faucet is a drinking water faucet designed for use with reverse osmosis (RO) water filtration system. This type of faucet has three different water channels: hot channel, cold channel, and pure water channel. The hot and cold water channels function like any other faucet, but the purge channel accesses water that has passed through a specialized RO water filtration system.
RO water filtration systems work by pushing water through a semi-permeable membrane, removing impurities such as minerals, organic compounds, and even bacteria. This process effectively removes up to 99% of contaminants in the water, leaving only clean, pure water for drinking and cooking.
Advantages of 3-Way RO Faucets
There are many advantages to installing a 3-way RO faucet in your home:
Cleaner Water: The RO water filtration system removes impurities and contaminants from tap water, providing you with clean, fresh water for drinking, cooking, and cleaning.
Save money: Investing in a 3 way kitchen faucet can save you money over time as you no longer need expensive bottled water or water delivery services.
Easy to install: Installing a three-way RO faucet is a relatively simple process that most homeowners can complete without the help of a professional plumber.
Multifunctional: The 3-way RO faucet is a multifunctional solution that can meet multiple needs as it can provide hot, cold and purified water through one unit.
Stylish: Many 3-way RO faucets are designed to look sleek and modern, making them a stylish addition to any kitchen or home.
Factors to Consider When Buying a 3-Way RO Faucet
Here are a few factors to keep in mind when considering a 3-way RO faucet:
Compatibility: Be sure to choose a 3-way RO faucet that is compatible with your specific RO water filtration system, as not all faucets will work with all systems.
Quality: Look for a high-quality 3-way reverse osmosis faucet that is durable and durable, as this is an investment in your home that you will want to enjoy for years to come.
Style: When choosing a 3-way RO faucet, consider the style of your kitchen or home as you want it to match your existing decor.
Price: The price of the three-way RO faucet varies, so you must make a budget before purchasing. More expensive models may have extra features or benefits, such as a swivel neck or hot water shut-off valve.
The 3-Way RO Faucet is an efficient and convenient way to obtain clean, purified water for drinking, cooking, and cleaning. Featuring three distinct water channels, the 3-Way RO Faucet is a versatile and stylish addition to any kitchen or home.
Related Products